Opportunities to work directly with Thalia: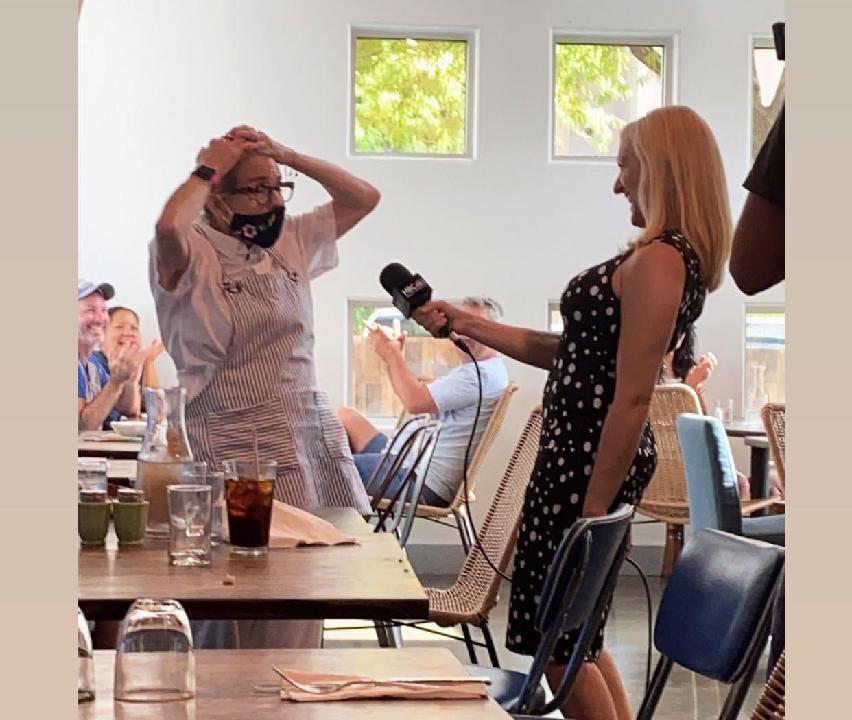 In Thalia Hayden's ON CAM courses and corporate media training workshops, she shows you and your colleagues how to move from false confidence to real confidence in front of the camera.  She takes you through exercises (privately or as a group) in camera operation technique, positioning, on-screen awareness, and other tricks to enhance your ON CAM presence.
Faking it until you make it will only get you so far. Thalia's courses will help you move past your surface self and into your true, authentic self. What you discover will ultimately lead to life-changing breakthroughs.

MEDIA TRAINING WORKSHOP:
-3 hour, 4-12 per group
This information packed, hands-on workshop is designed for corporations, various officials, municipalities, athletes, politicians (and more) who want their employees, marketing departments, or star players trained in camera operation and readiness.
(email for pricing)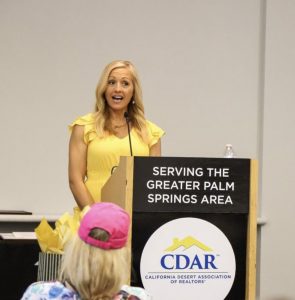 Speaking Engagements
In addition to ON CAM Coaching, Thalia is available for a variety of speaking engagements, both in person and virtually.   She is available to give keynote speeches at schools, healthcare facilities, churches, businesses, and more. Her speeches are between 15-30 minutes.  You can also book her for multi-day speaking events.
(email for pricing)
ON CAM Coaching
with Thalia Hayden –
Level 1
Your Title Goes Here
Your content goes here. Edit or remove this text inline or in the module Content settings. You can also style every aspect of this content in the module Design settings and even apply custom CSS to this text in the module Advanced settings.
Level 1 -Finding Your Voice
9 classes, 50 minutes 
Description:  In this course you will be answering Thalia's interview questions, specifically designed for you, depending on what you're looking to improve.  During your private and confidential classes, Thalia will record your interviews.  Afterward, you will review the footage together.  This is where you will learn the most– from seeing your true reflection.  Thalia will analyze your presentation, poise, body language, as well as your words and communication style.  Thalia will then assign customized exercises and assignments for you to work on in between classes, in order to perfect your ON CAM presence. By the end of the course, you will be a fully confident, effective, and likeable on-camera communicator. 
Level 1, Video Description
You're scared to be yourself on camera.  When the record button is hit, you freeze, stumble, and can't find your authentic voice.  Through practice, practice and more practice with Thalia, Level 1 will leave you feeling ready to create your own on camera content with confidence, and shine during any interview.  Click on the link above for the video!
ON CAM Coaching
with Thalia Hayden –
Level 2
ON CAM Coaching with Thalia Hayden, Level 2
Level 2 - Polishing Up
5 classes, 30 minutes
Description: An advanced course will be offered following the 9 classes, if there is an area of concentration that needs more attention.  Here we focus on more specific training to get attention from news media, so you are ready for your close-up.   
These classes are more of a tune-up for those clients already exuding confidence and likeability on camera. 
Level 2 Video Description
You've already got the basics down. This customized program is determined to make you and your business soar.  We will fine-tune your craft, so being ON CAM comes so easily and naturally for you. Clink on the link above for the video.
OTHER COURSES OFFERED: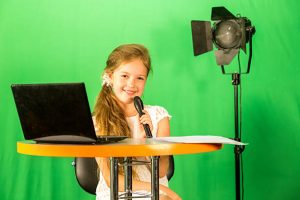 ON CAM KIDS (Ages 4-17)
12 classes, 60 minutes 
This course is specifically designed to mold our future speakers, presenters, and news anchors.
Description: Your child will be coached one-on-one with Thalia, and learn how to become comfortable in front of the camera.  They will learn the basic skills necessary to present well in front of people, and in front of the camera.  All sessions will be recorded and yours to keep.  Parents have the option to watch the session or drop off.
GETTING ALONG
12 classes, 60 minutes 
This course involves relationship building, real talk, and rehearsals, all leading up to an on-camera performance.
Description: This class is designed to be playful and fun for you & your child, while strengthening your relationship.  Thalia guides you into meaningful conversation, involving role playing exercises.  (You decide if you'd like this portion to be recorded.)
Then to solidify a deeper bond in a fun way, you and your child will choose a song, dance or fitness routine.  It will be practiced at every session and recorded as a keepsake.  The act of dancing, singing, or exercising with your child not only solidifies your bond, but can be used as a tool for the rest of your lives.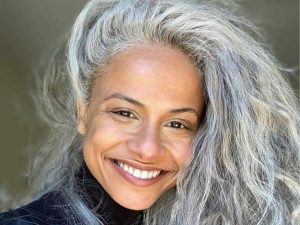 Aging with Grace
12 classes, 50 minutes 
Description: Do you find yourself struggling with aging? Middle-aged women are often dealing with fading looks, sickly parents, children leaving the home, and a slew of hormonal issues.  These circumstances cause us to feel hopeless, tired, and unattractive.  But it doesn't have to be this way.  We don't have to turn to unhealthy, and often dangerous coping mechanisms like plastic surgery or other addictions. I will work with you to find your inner beauty.  We will pinpoint your triggers, and identify how to feel attractive at any age. We'll also focus on the importance of your health and how age-appropriate exercise makes you feel confident. Prepare to move in this class. We will not be sitting still. These sessions can be recorded if you'd like, but do not have to be.  Through my 8 principles for peace, we will map out a plan for to help you feel healthy, hopeful and beautiful at any age.
GET THE WORKS: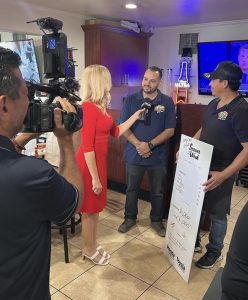 . 
Let Thalia and her production team create the perfect commercial video for your business. These "news style" commercials are 3-5 minutes long, take less than an hour to record, and will live forever on all your social media platforms.  Please email Thalia to inquire about customized commercial production rates.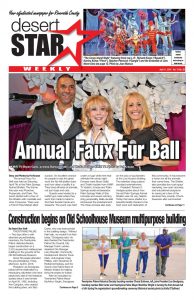 "Thalia knows her way around a camera.  A true professional who helped me get news interviews and more business!"

Coaching Client of Thalia